Testimonials for Graeme Stroud, Osteopath and Naturopath, Basildon Essex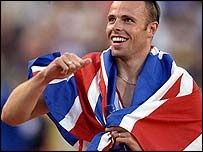 World championship silver medallist in the decathlon, Dean Macey, described Graeme's contribution to his silver medal as '110 per cent'.

Because of injury a few days before the world championship Dean said "I couldn't even walk properly and told him I didn't think I would be going. And without Graeme I wouldn't have gone. He has got magic hands. He is the best man in his job and I owe him a little bit of my silver medal."
London and Chicago marathon winner, Eamonn Martin, said after his remarkable London win "After the marathon I suffered a lot of tightness in my back and legs but Graeme helps to ease the problem and a visit once a week keeps injuries at bay. I have been seeing him regularly since 1989 and as I get older it becomes increasingly important because the flexibility of the muscles deteriorates and it takes longer to recover. I regularly train over 100 miles a week and Graeme helps speed the recovery process."
I go to Graeme as a preventative measure so that problems do not arise. It is like having a physical MOT. I have been going for 20 years.

I travel 50 miles to see Graeme. I do this because he stretches, lightens and keeps me fit and agile in a way others do not.

Graeme's work is enabling me to continue working past retirement age with a very positive attitude, physical and mental ability on what I do best.

Graeme's professional support through both Osteopathy and Body Electronics is a key part of my health care. Graeme's contribution to my good health over the past 20 years is stunning.

I will always go to Graeme for his professional support for as long as he is there.

The people of Basildon and Southend are very fortunate to have a man of Graeme's calibre in their area.
(Robin Blackmore Colchester)
I have suffered with major lower back pain from the age of 45. For years I tried physiotherapy and although it gave me relief it was never really satisfactory. A national major athlete where I worked recommended Graeme Stroud who specialised in sports injuries.

Graeme has treated me for the last 14 years and his treatment enables me to do gardening, chain sawing, major walking trips in the Lake District, cycling and flying the world for holidays.

I am now 73 years old and I hope he is around to keep me going for a good many years to come.
(Chris Williams Ingatestone)
I'm a serious (athletics) club athlete, but I wouldn't be if it wasn't for Graeme. Over a decade ago I had a serious back issue which had been around a year or so. I couldn?t do more than a week or two of running before my lower back would lock up so bad that even walking was agony and sleeping was very difficult. Even when my back was good, running always hurt and my back was always sore.

After seeing a number of osteopaths and physios, someone suggested that I try Graeme. Graeme quickly found the source of my problem and treated me so that now my back is perfect - far better than I thought would ever be possible. Running is now just about always pain-free, and much faster; if it isn't, it's not because of my back now!

I still see Graeme regularly as he can find potential problems that I haven't even noticed yet and treat them before they cause actual problems. Seeing Graeme ensures that I can keep on running at a high level without any interruption due to injury.
Graeme has always worked wonders with his treatments for myself and my family. I suffer from a lot of back and hip pain, sometimes painful even when walking, but Graeme has always straightened me out, finding the root cause and getting me back on track.

He has also helped tremendously with my Dad who suffered a lot of spasticity following a stroke in 2008, without a doubt Graeme's treatments have contributed no end to the progress he's made, progress which the doctors said would not be possible.

My Mum and Nan have also benefited from Graeme's treatments as they suffer from arthritis.

Thanks for all the good work Graeme, I'm sure we'll be seeing you soon.
I am a keen sportsman and have been a patient of Graeme's for around 14 years, and can honestly say that he has kept me running through numerous injuries. Without his knowledge I would have been lost.

I have the highest regard for his professionalism and treatment methods (which may be considered somewhat unorthodox) and know that they work for me.

I travel from Suffolk (a 3 hour round trip) for treatment and would not travel this far for something that was not successful.
I've been seeing Graeme for about 10 years (is that true? I think it is!) I would rate him the best therapist in the area.

He has worked on me from many different levels with fantastic results.

(Louise Johnson, Massage Therapist Leigh-on-Sea)
I have been seeing Graeme Stroud for a number of years, primarily for chronic neck, shoulder and upper back pain. He possesses excellent analytical skills and his treatment has been very effective and has allowed me to keep moving and to carry on with my life.

Graeme is friendly, professional and very caring and he conducts his treatment with confidence and enthusiasm.

I would strongly recommend Graeme to anyone.
(Kim Palmer-Thomas South Woodham Ferrers)
I have been visiting Graeme for over 16 years, as I have suffered with a number of back and neck problems due to many years working as a hairdresser.

Graeme is the only therapist I have ever seen who instantly recognises the problem and is able to relieve the pain and discomfort quickly and effectively.

It is reassuring to feel confident that Graeme is a highly skilled professional.

I have been using Graeme's services for 20 years or more and during that period I have received treatment for various muscle tears (one or two quite serious) and a multitude of general aches and strains. In every instance I have experienced successful outcomes, and generally in shorter timescales than I might have reasonably expected. I now attend Graeme's clinic twice a month in order to treat my ageing body to a regular maintenance regime, carried out by a person who I consider to be a consummate professional.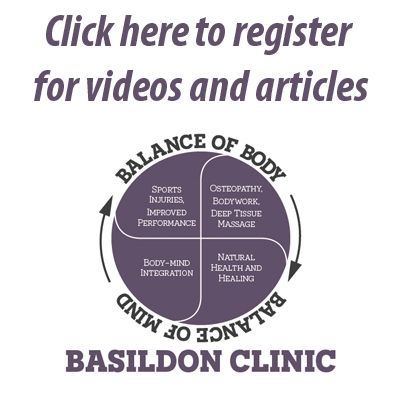 These testimonials are from clients who have had a single treatment of combined Theragem Crystal Light Therapy and other healing therapies Graeme provides.

Symptom: Mildly depressed and dark thoughts

"I felt a postural change in that I felt my chest had opened up and my shoulders had gone back. The following day I started to feel a sense of inner calm and felt happier within myself."

Symptom: Stress, anxiety, mild depression, fatique

"More relaxed and focused, calmer and less angry. More balanced and centred and at ease. Work performance improved, no procrastination and work was less of a problem, easier to manage. I had clearer priorities and objectives. I slept better and more. Physical training - ran faster and lifted heavier weights in the gym. Overall a significant improvement experienced."

Intention: Self-development

"Experiened a lightness and full openess when working within a team which I found noticeable in myself. The experience marked a 'shift' - a change in inner feelings and outer demeanour.... beautiful ease."

Symptom: Back Pain

"The treatment was followed by several days of good back mobility and low degree of pain. The back is more mobile and quicker to relax following the daily routine (of work) and also after exercise."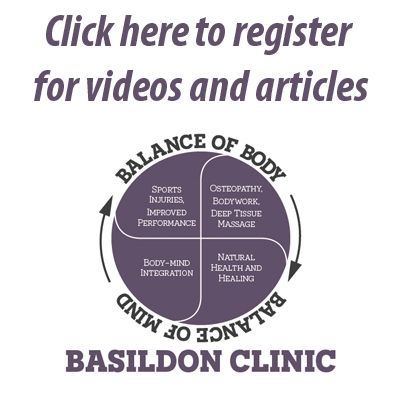 "I am a top level club runner and have been seeing Grame Stroud for sports injury treatment and prevention since 2006 on recommendation from international elite level athletes. I have found his treatments to be invaluable to me in helping to clear up injuries quickly and also helping to prevent them occurring again, and preventing other injuries in the future.



The osteopathic deep tissue treatments are pretty unique and are deep, direct and to the point! He can detect if there is a potential injury about to happen and clear up the potential problem before it strikes. The treatments also help my body recover quicker from my training ad so help me train harder.



Recently I have also been using other treatments of Graeme's for improved sports performance. I have used dialectric resonance light therapy which helps improve my energy levels and reduces stress, which I feel has helped my performance.



Also Graeme has begun working on increasing oxygen uptake from each breath by working on the muscles between my ribs, my diaphragm and chest and thorax. This also helps my performance."



James Tydeman (Runner/Athlete) Shenfield, Essex
An anonymous customer survey asked the question: "What words first come to mind when you think of Basildon Clinic of Osteopathy?"
Here were some of the responses:

"Trust, integrity"

"It works"

"Professional, no nonsense pain relief and injury management."

"Getting better"

"Effective and tailored."

"Help where my body needs it, takes my pain away!"

"Professional, focused, effective."